My name is Christie. I'm a storyteller, designer, and creative director.
Christie is an experienced multimedia storyteller. She is a camera operator, sound producer, writer, editor, director, photographer and producer. She tells compelling stories with video and sound and is comfortable working alone and with teams.
Above: Video production, scripting, editing by Christie Snyder, in support of appointment of new managing director at Pittsburgh Public Theater.
Left: Cats compete for Best In Show at Steel City Kitties. Video production, sound, and editing by Christie Snyder for the Pittsburgh Post-Gazette.
Christie brings you and your brand to life using experimental marketing design, finding ways to deepen relationships with communities from street to screen.
Right: Mural design and installation by artist Lizzee Solomon, commission, production, and creative direction by Christie Snyder, installed using biodegradable materials at Pittsburgh Public Theater June 2023 in support of Frida... A Self Portrait (by Vanessa Severo, directed by Joanie Schultz).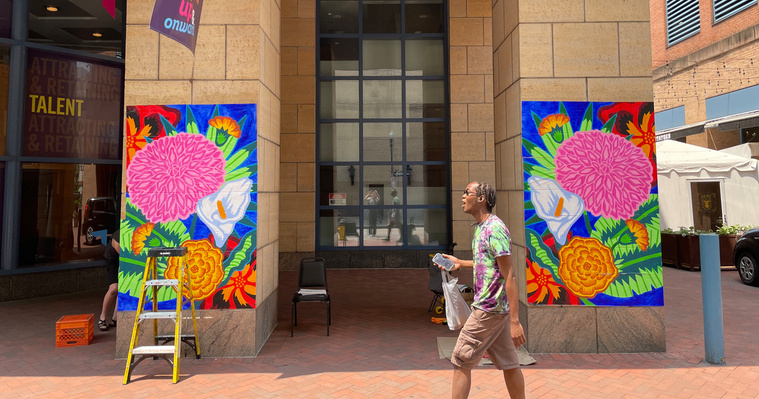 Christie is a creative multimedia consultant with experience directing, filming and editing video ads for broadcast, web, and social media delivery.
Left: Video commission, production, and creative direction by Christie Snyder, filmed by Dustin Wickett (Pittsburgh), Kit McGurn (Seattle), Dan Halperin (New York City), animated by CALAVERAS Ideas, edited by Dustin Wickett, released to support season announcement at Pittsburgh Public Theater annual fundraising gala.
Christie is an experienced graphic and layout designer. She creates designs for web, social, print, and merchandise. Her background in newspaper layout and understanding of user and reader behaviors informs her work and her ability to deliver your story effectively and beautifully.
She is well-versed in working with commercial printers, pre-pressing, and publishing.
Right: Direct mail campaign to more than 20,000 households, designed by Christie Snyder for Young Americans, a world premiere production by Lauren Yee and directed by Desdemona Chiang, at Pittsburgh Public Theater.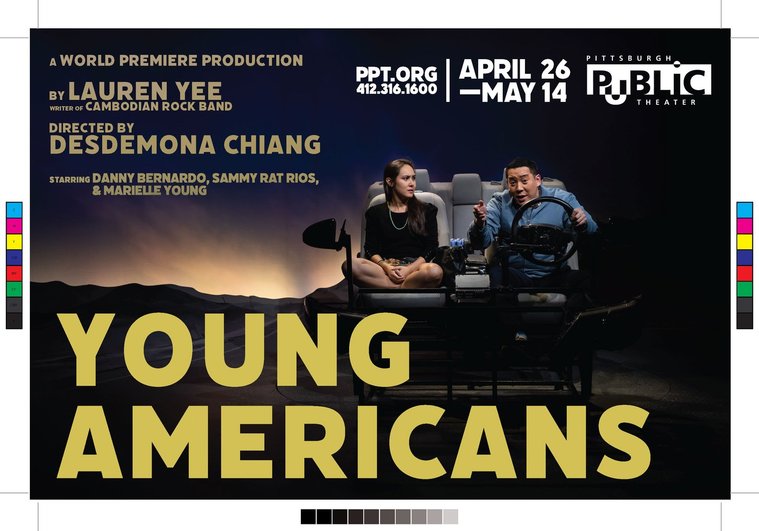 Christie is an award-winning documentary photographer based in Pittsburgh. She previously was a photographer at the Pittsburgh Post-Gazette.

She is available for hire in the Rust Belt and beyond.